OPEN AIR STYLE

PHOTO BOOTH RENTALS
OPEN AIR PHOTO BOOTH LEGACY
Our most popular photo booth!
For those that want to accommodate larger groups of guests we offer attractive, modern, open air photo booths.
As an added bonus, we bring dozens of event appropriate hand signs for guests to hold in their photos. We will even make up to four additional signs, specific to your event, at no additional costs!.
Our Open Style Photo Booth Rentals have become the most popular setup for trade shows and brand activations. Its modern, small footprint and ease of use make it the perfect solution to add a big impact to your marketing. campaign.
Our Photo Booth Rentals are customized for your specific event. We offer various printout options including our preferred 2x6 horizontal layout. The photos are able to be larger than standard vertical strips.
4x6 layouts also offer a chance for branding and photo booth fun.
4x6 print with 3 or 4 poses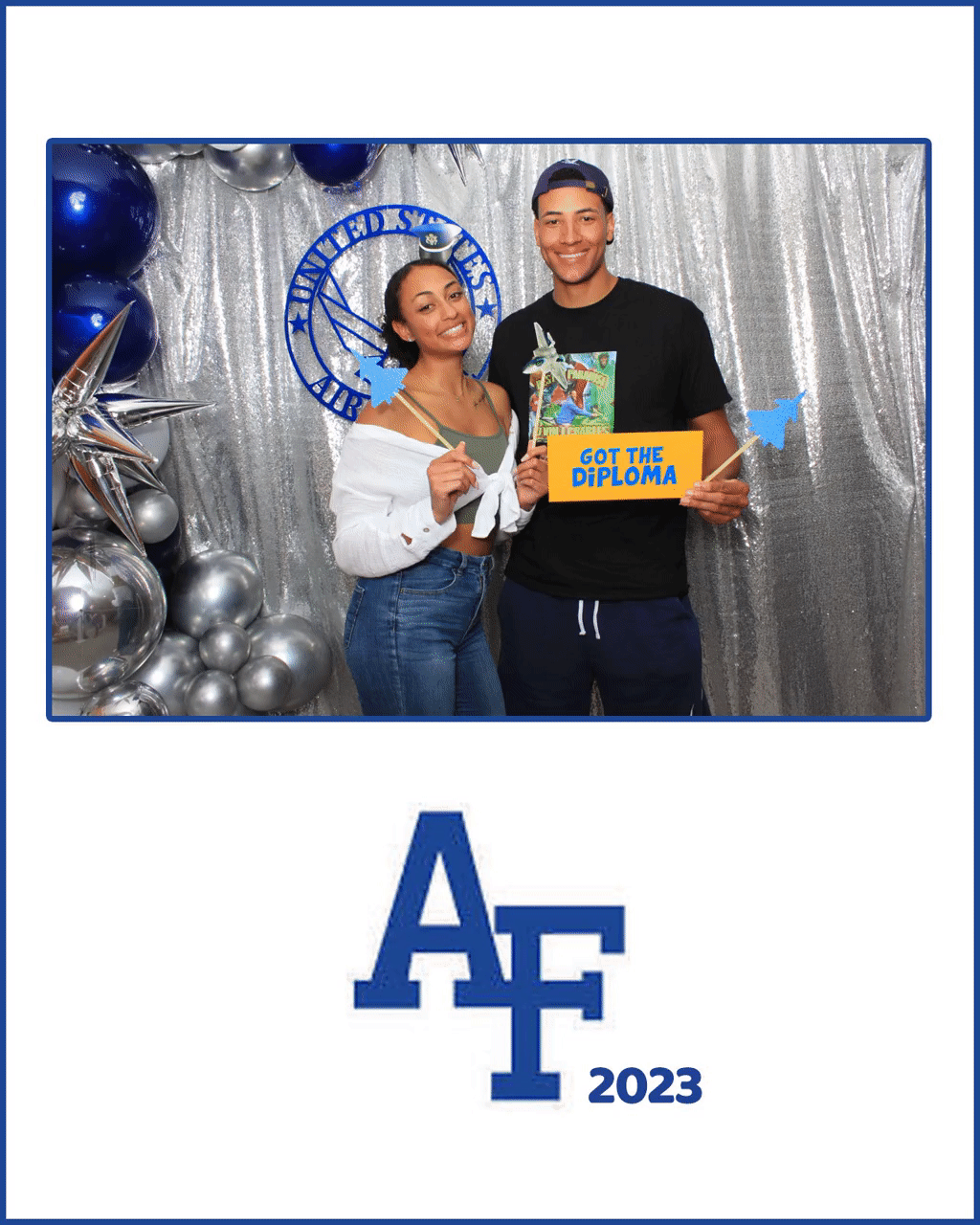 Same great Open Style Photo Booth and Pro DSLR camera.
Open Air 2.0 features:
When guests snap their 3 poses a Gif plus a printable 4x6 layout are produced simultaneously!

A separate fun Boomerang can also be created.

A plethora of AI digital props are available!

Photos, Gifs & Boomerangs can be shared instantly by QR code, text and email.

Live gallery of event photos can be accessed immediately.

​
GIANT, JUMBO PHOTO STRIPS
Want your event or brand to really stand out? Impress your guests with our giant photo strips. we offer several jumbo photo strip sizes. Our Photo Booths use professional dry lab printers, allowing for incredible color prints Super Size you photo booth experience with giant jumbo prints.
​
Jumbo Photo Strips are only available in the Denver Photo Booth area.
"A Custom Look has a LONG STANDING reputation of adding a fun element to any event. We have been customers for over 25 years and we wanted to bring something new and different to our office party (Jumbo Photo Strips). A Custom Look delivered!!" Terry Rubin , Denver Corporate Client